Melty Mozz-y
Regular price
Sale price
$10.00 USD
Unit price
per
Sale
Sold out
This mozzarella-type cheese melts beautifully and gives you the gooey stretch that's perfect for pizza, pasta & sandwiches.  Just grate and cook as you normally would in a high heat oven, on the stovetop or in the toaster! (8oz)
Allergens: Contains Cashews and Soy
Ingredients

Organic Cashew Soy Yogurt (soy milk, cashews, live active cultures), Water, Organic Canola Oil, Tapioca Starch, Salt, Kappa Carrageenan, Nutritional Yeast, Xanthan Gum
Storage & Serving Notes

Storage: Keep frozen until use. Wrap any unused defrosted portions tightly in plastic wrap and store in an airtight container in the refrigerator. Will last 3-4 days in the refrigerator. Can also be stored in brine for up to 10 days, though cheese may soften (brine: 1/8tsp table salt to 1c water).
Serving: Grate and cook using high heat for melting.
Share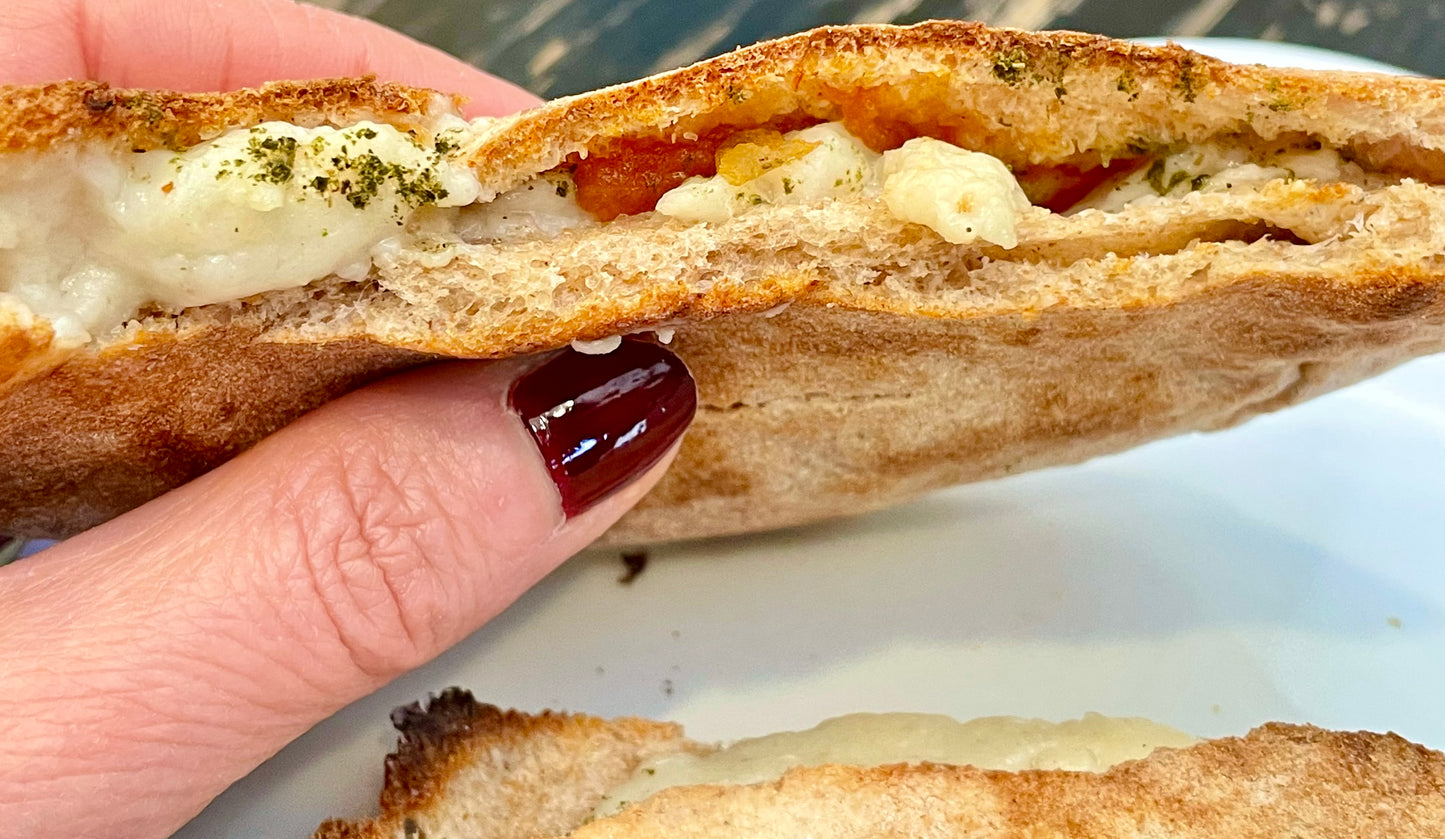 Melts in your mouth
Melty mozzarella delivers. We batter and fry it and serve it with our BBQ sauce and it tastes and looks like mozzarella. It's a crowd pleaser.
Can't live without it
I depend on this cheese in my recipes. It's reliable and performs very well.
Best vegan mozzarella
This is by far the best vegan mozzarella I've ever eaten. Just as it's name says, it melts beautifully, and it tastes delicious! I've sliced it and used it to make an open face "pizza" sandwich as well as shredded it for baked ziti.
Excellent flavor!
So far, I've shredded the melty mozz-y and baked it on a flatbread turned into sandwich, which added some very nice flavoring.